We're three quarters of the way through what is known in our industry as the 'silly season' – here are a few of the 'highlights':
We were delighted to be asked to provide the marquee for a classic English country wedding for around 100 people in Bishop Sutton in May. A field overlooking the stunning Chew Valley Lake provided the perfect setting in which to erect one of our traditional marquees. Sister of the bride Georgina very kindly made this comment after the wedding "Anthony and Sarah were always on hand from the months prior to the wedding and in the final weeks before the big day. Nothing was too much hassle. All the team were friendly and a pleasure to be around"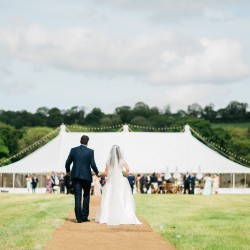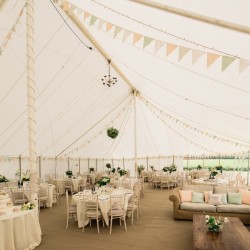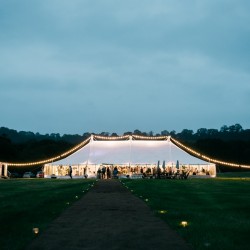 Thanks to John Barwood Photography for the wonderful photos – http://www.johnbarwoodphotography.co.uk
We were also asked to provide a wedding marquee for around 120 guests in Woollard near Pensford at the end of May. This was a particularly challenging site with tight access, separate areas of the garden and drive needing to be included and linked, before we'd even considered the changes in levels! The final result was stunning with a particularly pleased mother of the bride.
"A huge thank you to all the team for being efficient and reliable to work with, for being fun but also careful and diligent on site, for all your ideas, support and patience in the planning stages and for the fantastic contribution you made towards making Rosie and James' wedding day the enormous success it turned out to be" Kathy Curling
June started relatively calmly but within a few days things were well and truly off and away.
We're not sure why it was such a popular weekend but bookings were flooding in for Saturday 20th June over the winter. We could easily have booked our kit out 2 or 3 times over but unfortunately there's only so much we can do in one week. The dreaded week arrived and we were faced with four weddings, two school proms, a birthday party, two charity events, Nunney horse trials, several furniture deliveries as well as early set ups for Glastonbury Festival. We think we might have broken some records for the number of marquees put up in one week and we've never seen the barn so empty! It was a logistical nightmare but we all survived and we had some very happy customers at the end of it all – which made the stress and sleepless nights worthwhile.
For the second year in a row we were asked to provide a marquee for the Children's Hospice South West Rainbow Run in Bristol. The charity do amazing work for children with life-limiting conditions so we more than happy to do our bit. We were half expecting to return at the end of day to a multi-coloured marquee but luckily it was still white! We're looking forward to helping the charity at their Santas on the run event in December. http://www.chsw.org.uk/home-page
Glastonbury came and went without too much trouble. We've got our own marquee cleaning machine now so we weren't too worried about the state the marquees came back in but the weather was kind which made our small part in the festival quite straight forward. This year even the boss was persuaded to go along and soak up some of the atmosphere – not sure if he'll be returning though!
For the second year in a row we set up a marquee in the event village at Bike Bath in July. We're looking forward to helping out at Bike Oxford later in the year it's just a shame we haven't been asked to help at Bike Cape Town as well! http://www.bikebath.co.uk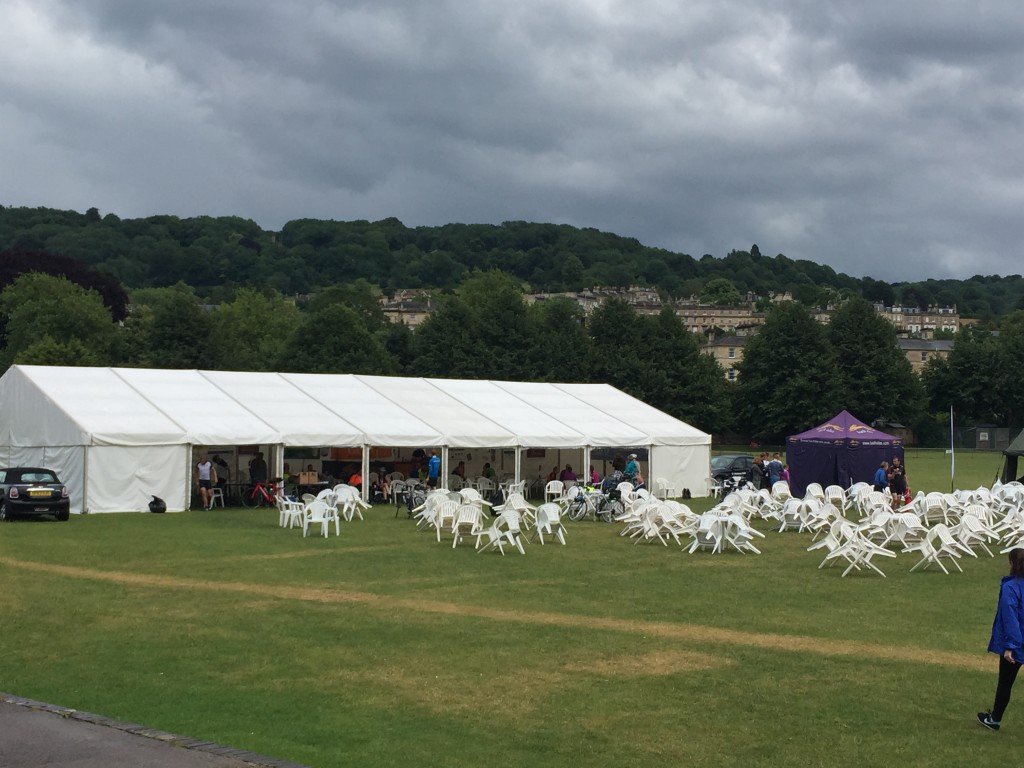 We've been providing marquees for the end of term prize giving day at All Hallows school near Shepton Mallet for several years now. Every year the school come up with a creative layout/ theme which makes the job very enjoyable for us but also extremely challenging! Last year we were asked to hang school jumpers from the roof of the marquee, this year it was buckets and spades. Going the extra mile is what Archers Marquees is all about and when we've got such appreciative customers nothing is too much trouble …
"The Archers team really are a part of our annual events now. They genuinely handle every curved ball and female mind change with great humour and patience – from sourcing 600 chairs from around the country (because the easily available ones aren't quite right, obviously…) to colour coordinating lanterns, hanging buckets and spades and returning at silly o'clock to carpet the stage that we didn't ask to be carpeted…originally. A lovely company, I would recommend them wholeheartedly" Mandy Ley-Morgan, All Hallows School.
Thanks to Melanie Woods for the photos – http://www.eatonandwoods.com
We've been the main marquee provider for Bath Rugby for several years now and we're delighted to announce that our contract has recently been extended for a further two years. There are plans for the Swift Half to increase in size so we're excited for the 2015-16 season. http://www.bathrugby.com
We're all now looking forward to the few calmer weeks ahead before we're back in full swing for September. Having said that Archers Marquees site manager Alex King is getting married in the middle of August so maybe not so calm after all!